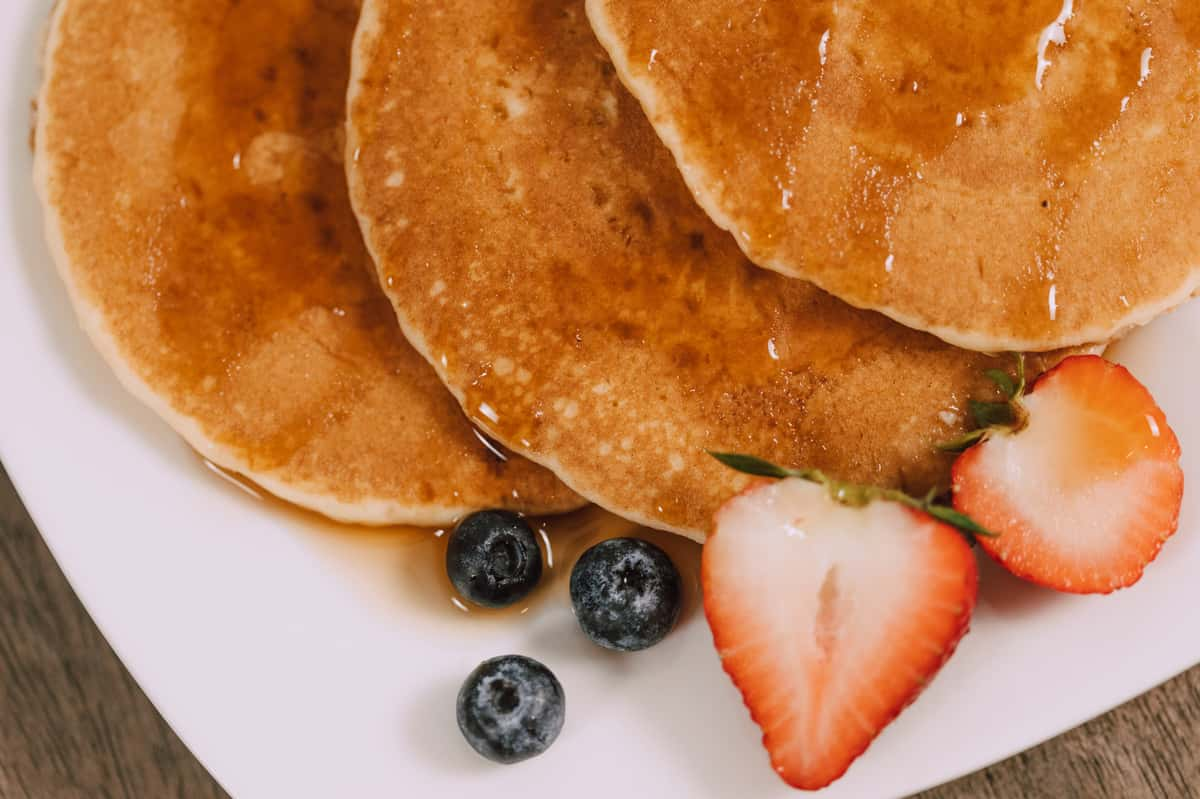 ButterField's
Pancake house & Restaurant
Welcome to ButterField's!
Since 2007, we've been serving breakfast, lunch, and brunch.
We serve a wide selection of breakfast items including pancakes, omelettes, crepes, and benedicts. And our lunch items include burgers, sandwiches, salads, and wraps.
Visit Us
Sanders Court
4195 Dundee Rd
Northbrook, IL 60062

Hours
Monday - Sunday:
7:00 am - 3:00 pm
Share Your Experience!
Leave a Review
"Great chilaquiles with red sauce, perfect spiciness. I added the barbacoa which was tasty as well. Large portion, served piping hot! Will definitely order again."
"I love this item. Its not too sweet and super filling. The cheesecake is spread just the right amount and the glaze over top gives it that extra touch. I highly recommend giving this French toast a try!!"
"This dish was absolutely amazing. Down to the fluffiness of the French toast to the perfect slices of apples. This dish was a dream"
"We had 6 people in our party. All of our food came hot. Everyone's Oder was correct. Our server Ivan was excellent. He is a credit to Butterfield's. We will be back again soon as this was our first time eating there,"
"Everything is always fresh whenever I come here! Super tasty, my favorite place to bring people. Highly highly recommended!"
"Great chilaquiles with red sauce, perfect spiciness. I added the barbacoa which was tasty as well. Large portion, served piping hot! Will definitely order again."
"I love this item. Its not too sweet and super filling. The cheesecake is spread just the right amount and the glaze over top gives it that extra touch. I highly recommend giving this French toast a try!!"
"This dish was absolutely amazing. Down to the fluffiness of the French toast to the perfect slices of apples. This dish was a dream"
"We had 6 people in our party. All of our food came hot. Everyone's Oder was correct. Our server Ivan was excellent. He is a credit to Butterfield's. We will be back again soon as this was our first time eating there,"
"Everything is always fresh whenever I come here! Super tasty, my favorite place to bring people. Highly highly recommended!"
"Great chilaquiles with red sauce, perfect spiciness. I added the barbacoa which was tasty as well. Large portion, served piping hot! Will definitely order again."